Image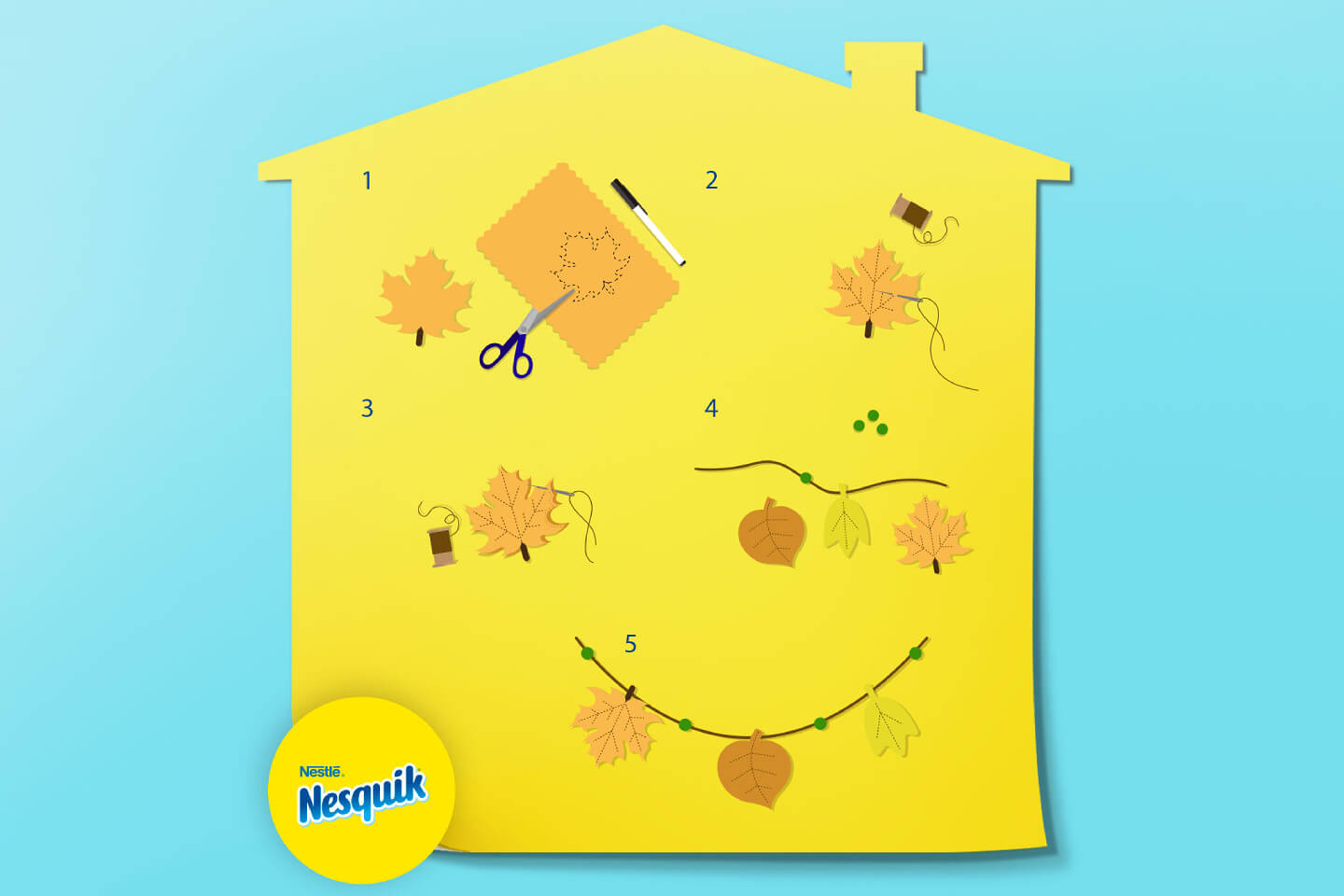 Woodland Wreath
Bring the great outdoors into your home by crafting a fun woodland wreath. Let your kids be at one with nature and wildlife indoors while it's raining outdoors.
Use coloured card to draw and cut out woodland creations. With a needle and some thread, stitch together your wreath and decorate the home with some woodland magic. 
Adult supervision is required.
Try other activities
Continue the fun and discover the playful world of Nesquik with these engaging games.