Image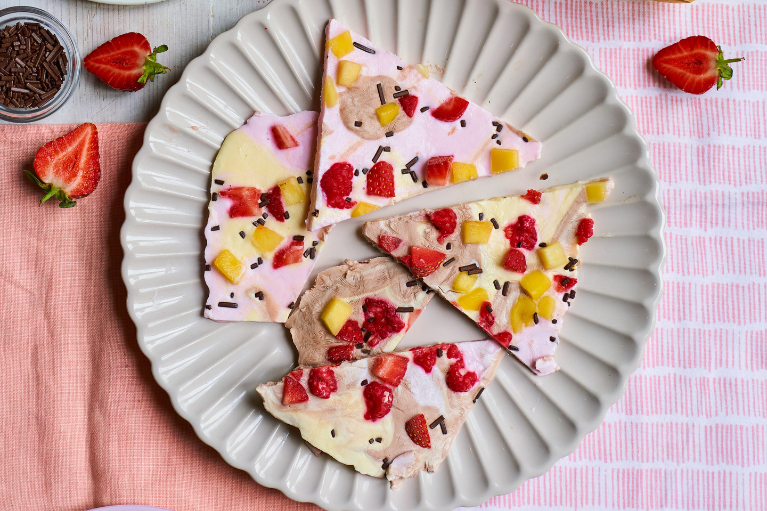 Image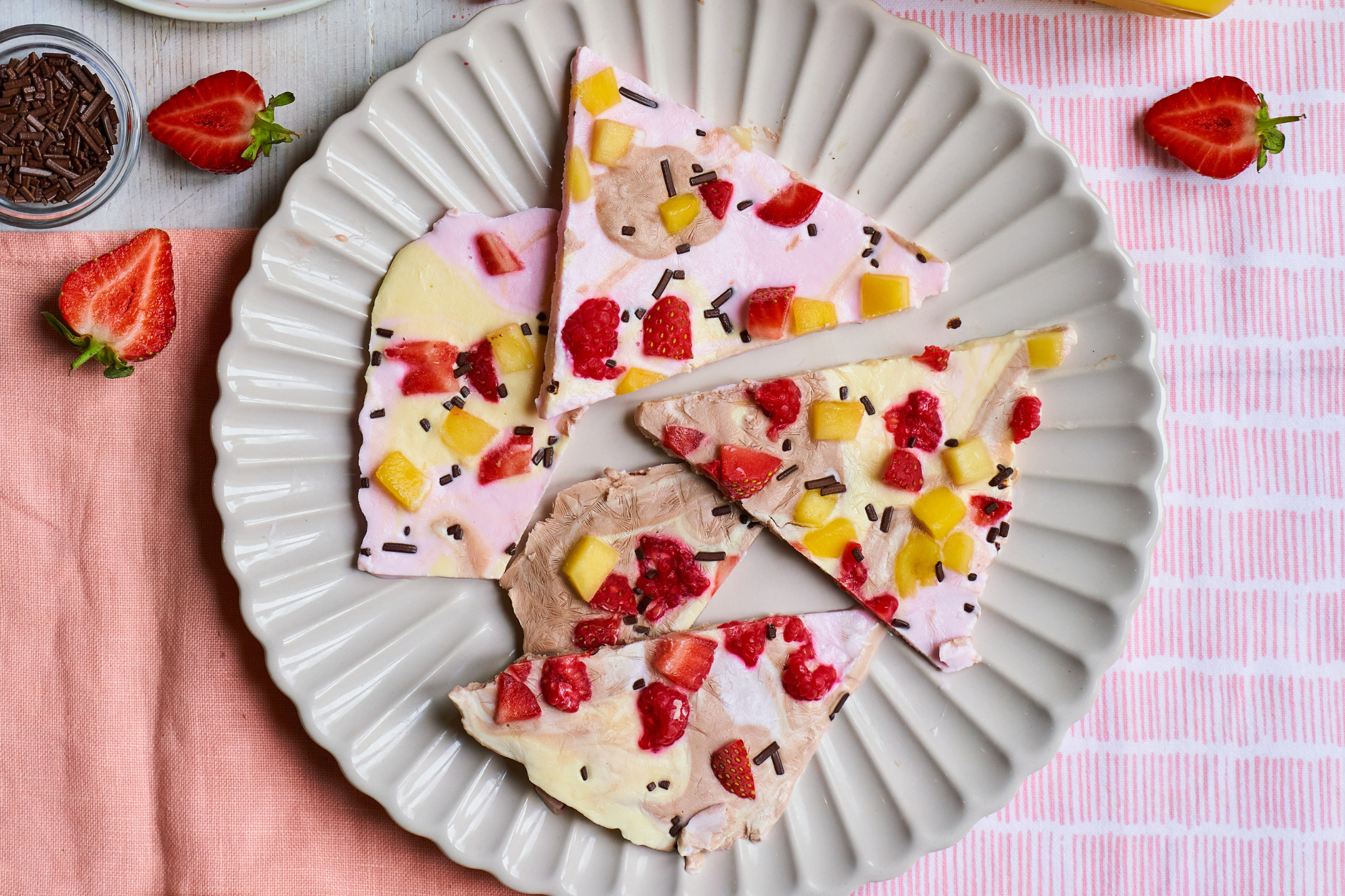 Rainbow Yoghurt Bark
Make an edible masterpiece with our Rainbow Yoghurt Bark, just grab a spoon and let them swirl until their heart's content! Top with fresh fruit and sprinkles for that final finishing touch. Remember to make ahead of time as this recipe requires 3 hours in the freezer.
 
Serves: 6
Difficulty: Easy
Prep Time: 15 minutes | Freeze Time: 3 hours +
Ingredients:
600g fat free greek yoghurt
1 tsp Nesquik Banana Milkshake Powder
1 tsp Nesquik Strawberry Milkshake Powder
1 tsp Nesquik Chocolate Milkshake Powder
100g raspberries, halved
100g strawberries, quartered
100g mango, chopped into small pieces
20g chocolate Sprinkles
You will also need:
A medium baking tray, lined with non-stick baking paper

Method:
1. Divide the yoghurt evenly into three bowls.

2. Add the Nesquik powder to each bowl so you have three different flavours and stir well until smooth.

3. Using a spoon, blob the mixtures in a random order onto the tray. Using the back of a spoon, swirl the different colours together to create a magical marble effect.

4. Scatter the fruits evenly over the top and finish with chocolate sprinkles.

5. Place in the freezer for 3 hours or until fully frozen. Carefully break into shards before serving. Enjoy!