Image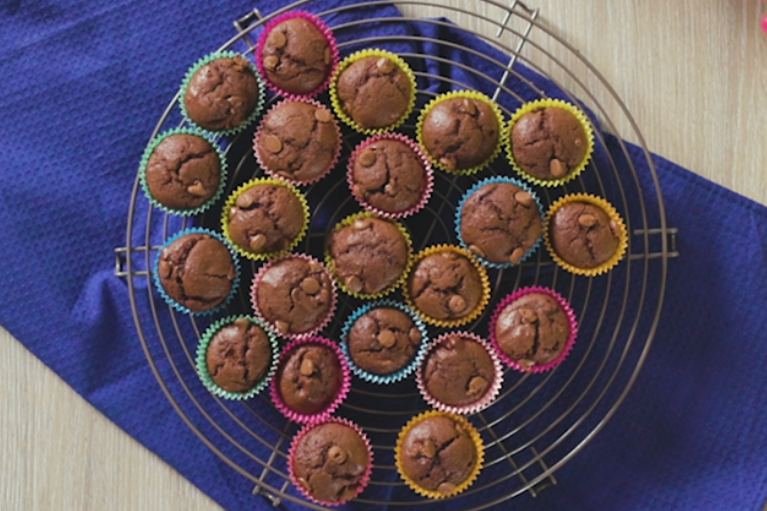 Image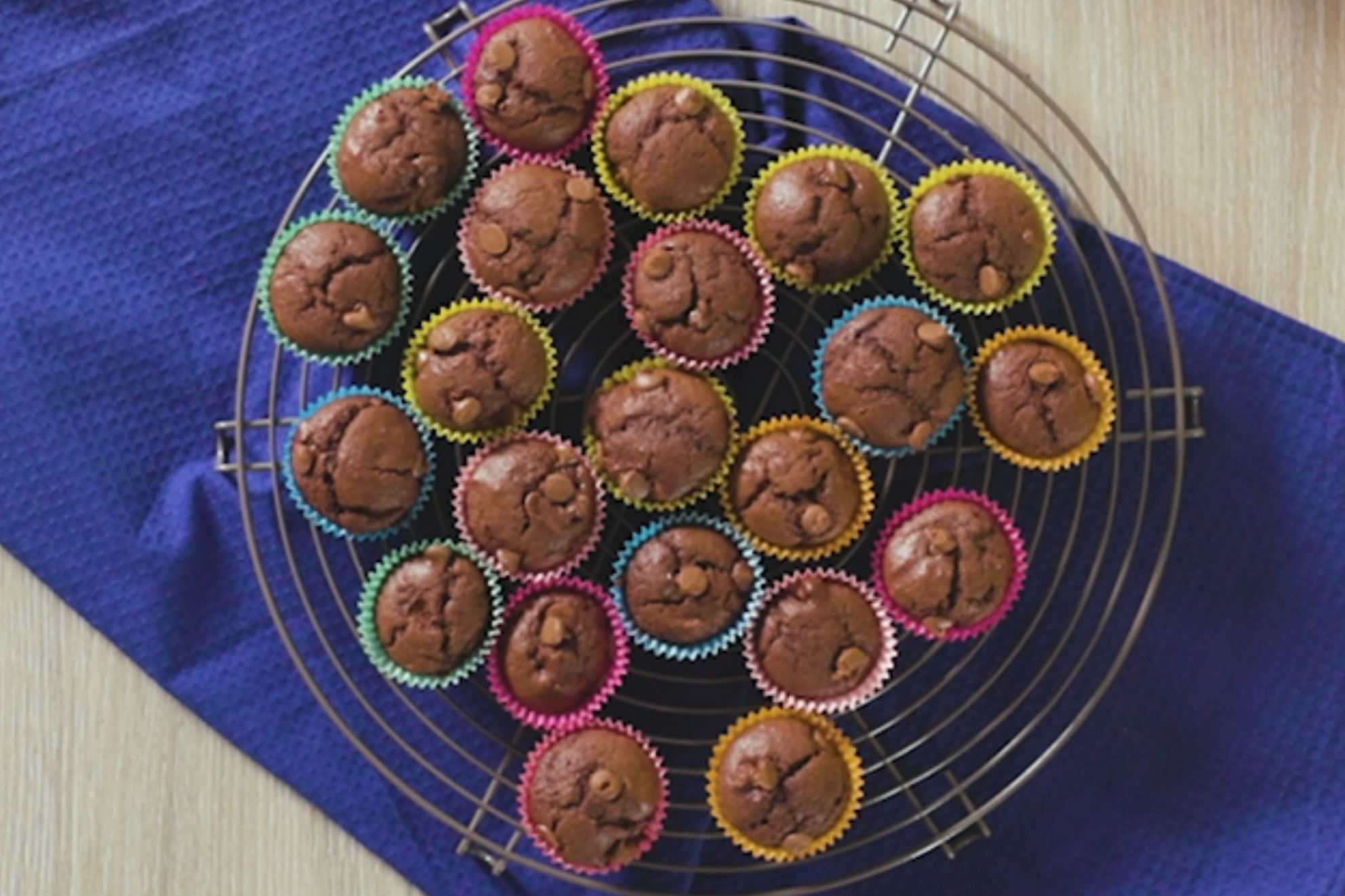 Mini Chocolate Chip Muffins
Mini Chocolate Chip Muffins
Get the whole family involved with making these mini chocolate muffins. There's plenty of mixing and pouring and portioning for small hands to do! 
 
Serves: 24 
Prep Time: 15 minutes | Cook Time: 10 minutes 
Difficulty: Easy 
 
Ingredients: 
1 large egg 
60ml vegetable oil 
180g low fat Greek yogurt 
120g plain flour  
60g Nesquik Chocolate Milkshake Powder 
60g caster sugar 
1 tsp baking soda 
1 tsp baking powder 
50g chocolate chips 
 
You will also need: 
Mini muffin tray + mini muffin cases 

Method: 
1. Preheat the oven to 175°c /150°c fan / Gas Mark 3 
2. In a large bowl, whisk together the vegetable oil, egg, and yogurt until smooth. 
3. In another bowl, add the flour, Nesquik, sugar, baking soda, and baking powder. Slowly stir in the wet ingredients until the mixture resembles a wet batter. 
4. Fold in half of the chocolate chips. 
5. Divide the batter evenly among the muffin cups - fill them about 3/4 full – and top with the remaining chocolate chips. 
6. Pop in the oven and bake for 8-10 minutes. 
7. Allow the muffins to cool for 10 minutes in the muffin pan, then transfer to a wire rack to completely cool and ready to eat!