Image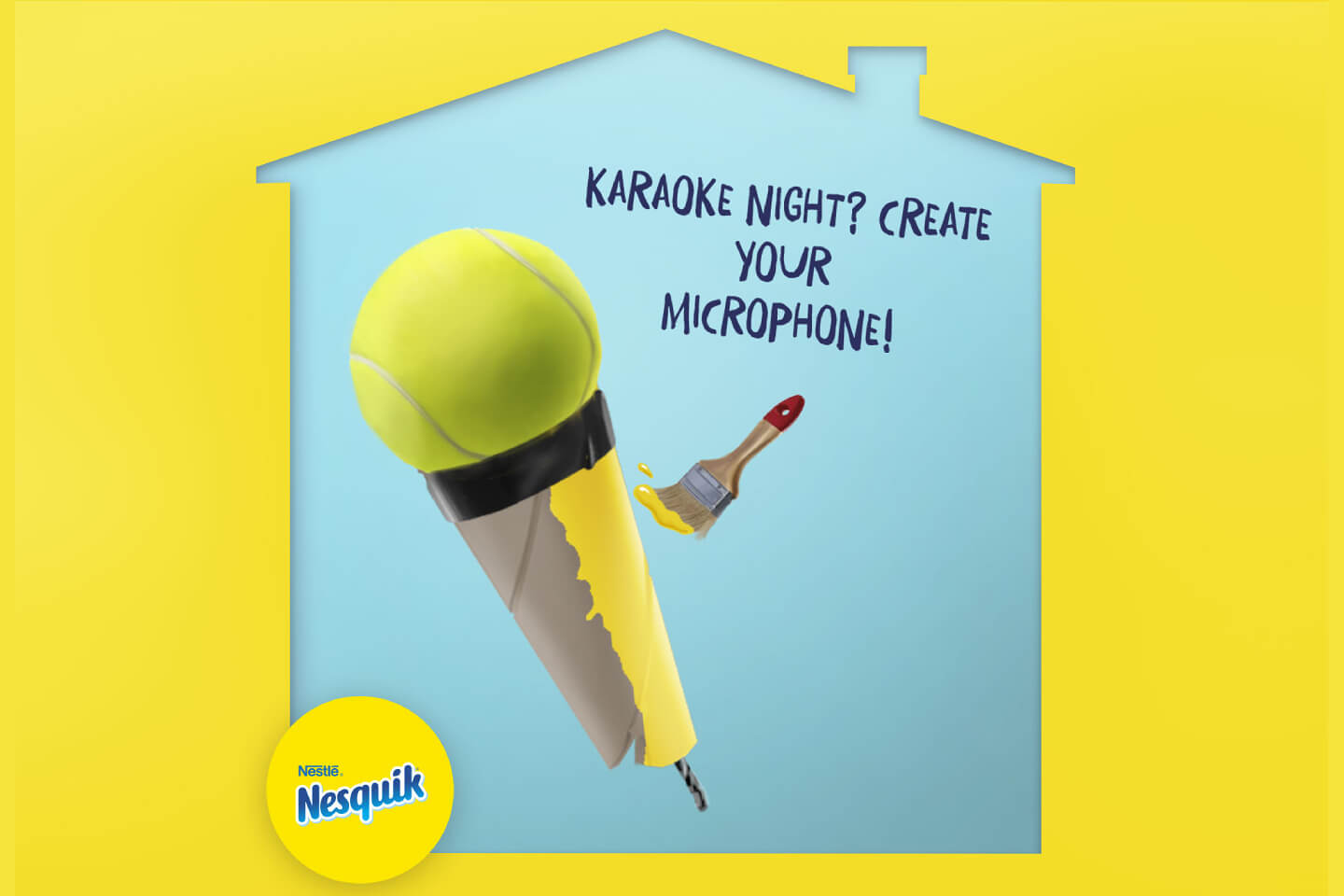 Karaoke Night
Rock out at home with a family karaoke night. No equipment? No problem! Just grab your air guitar and craft your microphone.
Find a tennis ball and an empty toilet roll tube. Wrap the top of the tube around the ball and tape them together. Decorate the microphone to match your kids star appeal and make sure they  practice their dance moves in front of the mirror to impress friends and family.
Try other activities
Continue the fun and discover the playful world of Nesquik with these engaging games.