Image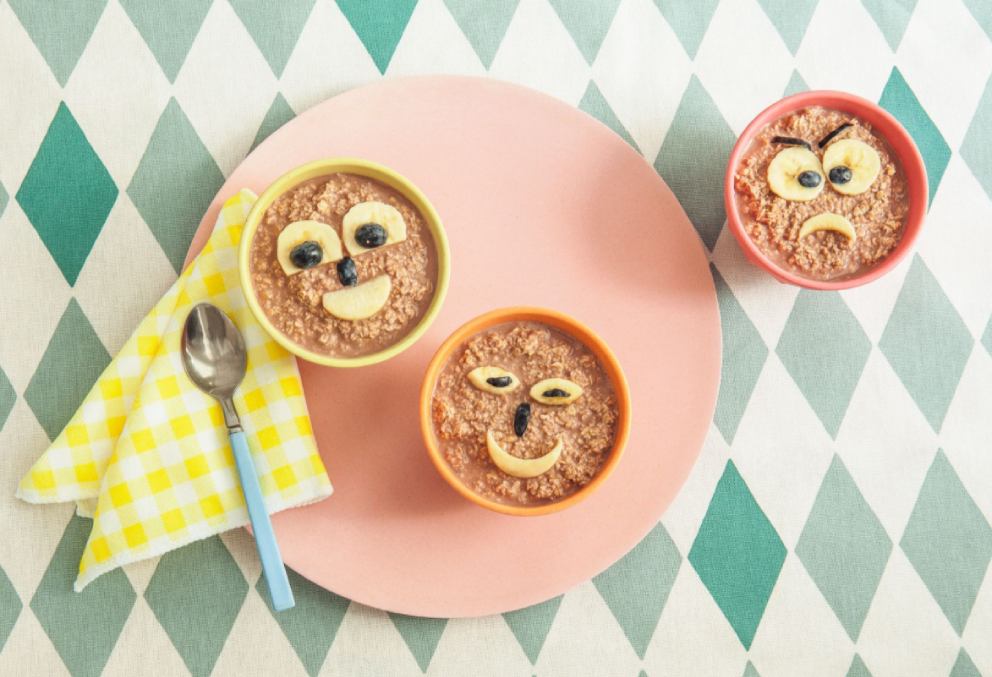 Funny Faces Cereal With Chocolate Milk
Add the great taste of Nesquik to your cereal with Nesquik chocolate milk and some fruity faces.
Pour your favourite cereal into a bowl with some Nesquik chocolate milk. As the milk soaks in to create a bowl of chocolatey goodness, create funny faces on top of your cereal with banana slices and blueberries.
Preparation time: 5 mins 
Cooking time: none
Serving: 3
What you'll need:
375g semi-skimmed milk
4tsp NESQUIK powder
90g toasted whole grain oat cereal 
1 banana, sliced 
Fresh blueberries
EASY AS 1,2,3!
Place cereal in a bowl.
Add the NESQUIK® milk.
Top with banana slices and blueberries to make some funny faces.

FUN WAYS TO ENJOY Nesquik®
Discover fun new ways to make tasty recipes with Nesquik® and get the kids involved for some hands-on fun.