Image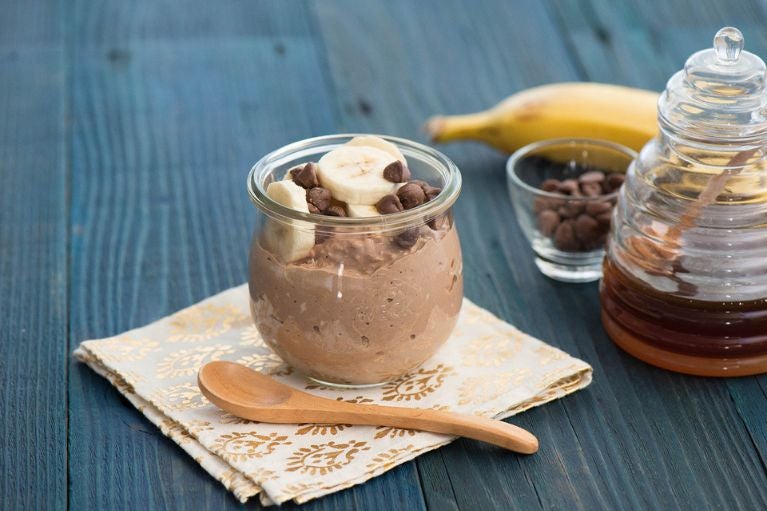 Image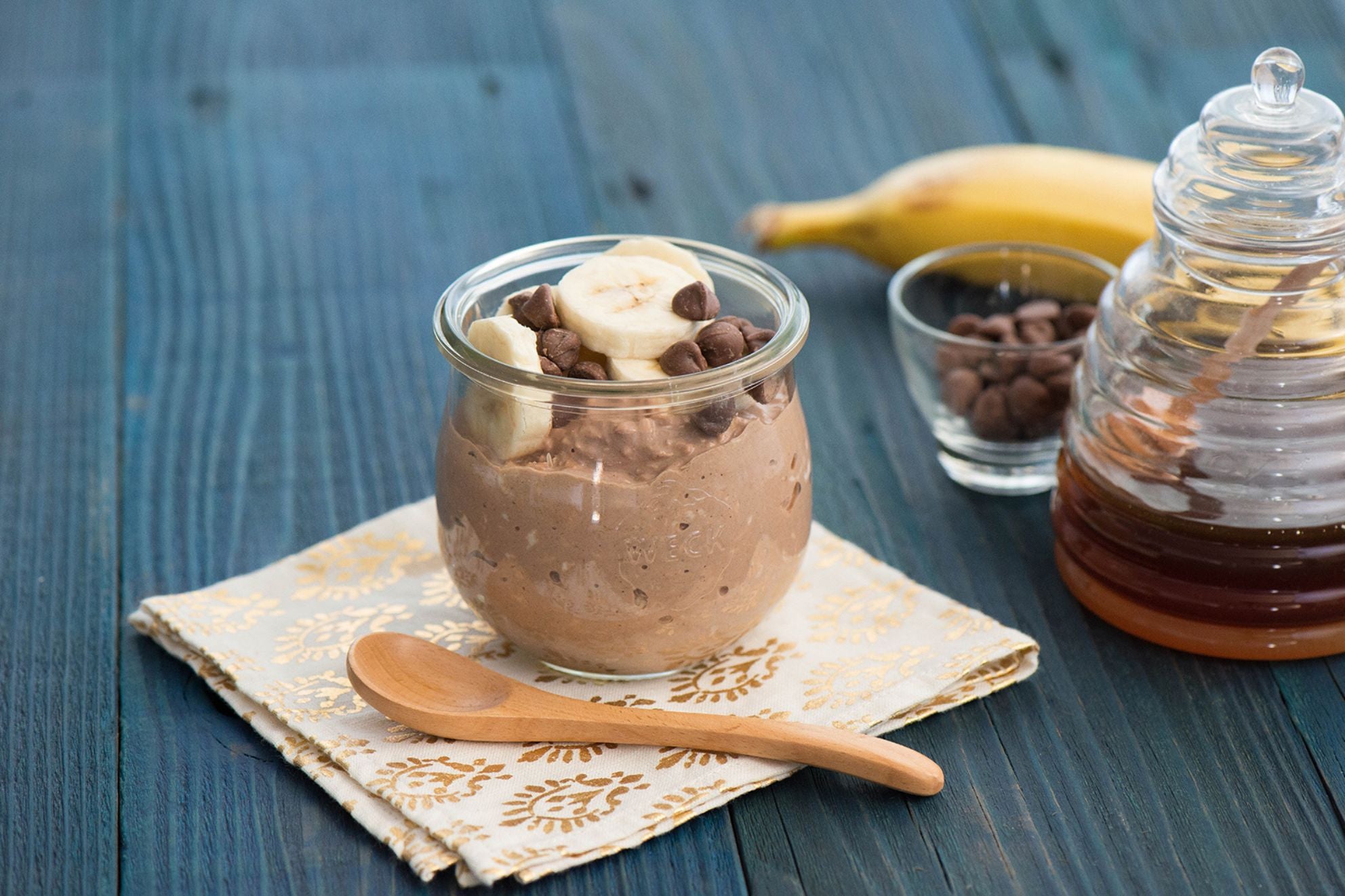 Chocolate Overnight Oats
These Chocolate Overnight Oats make for a speedy breakfast! Make up your oat pots the night before and they'll be ready and waiting in the morning. We've made ours with Nesquik Chocolate Milkshake Powder but they're also super yummy with Nesquik Banana or Strawberry Milkshake Powder.
Serves: 2
Prep Time: 10 minutes Chill Time: overnight
Difficulty: Easy
Ingredients:
100ml water
30ml semi skimmed milk
120g plain fat free Greek yogurt
4 tsp Nesquik Chocolate Milkshake Powder
60g oats
1/2 banana, sliced
1 tbsp chocolate chips
You will also need:
2 x small jars or cups
Method:
1. Combine the water and milk in a small jug. Add the Nesquik powder to a bowl and gradually mix in the water and milk until completely smooth.
2.  Add the oats and yoghurt and give everything a good stir to combine. Divide the mix between two small jars, cover and place in the fridge to chill overnight.
3. When ready to serve, top with the sliced banana, chocolate chips and any other fruit you like.
4. Can be eaten cold or microwaved for 20-30 seconds if preferred.

FUN WAYS TO ENJOY NESQUIK®
Discover fun new ways to make tasty recipes with Nesquik® and get the kids involved for some hands-on fun.