Image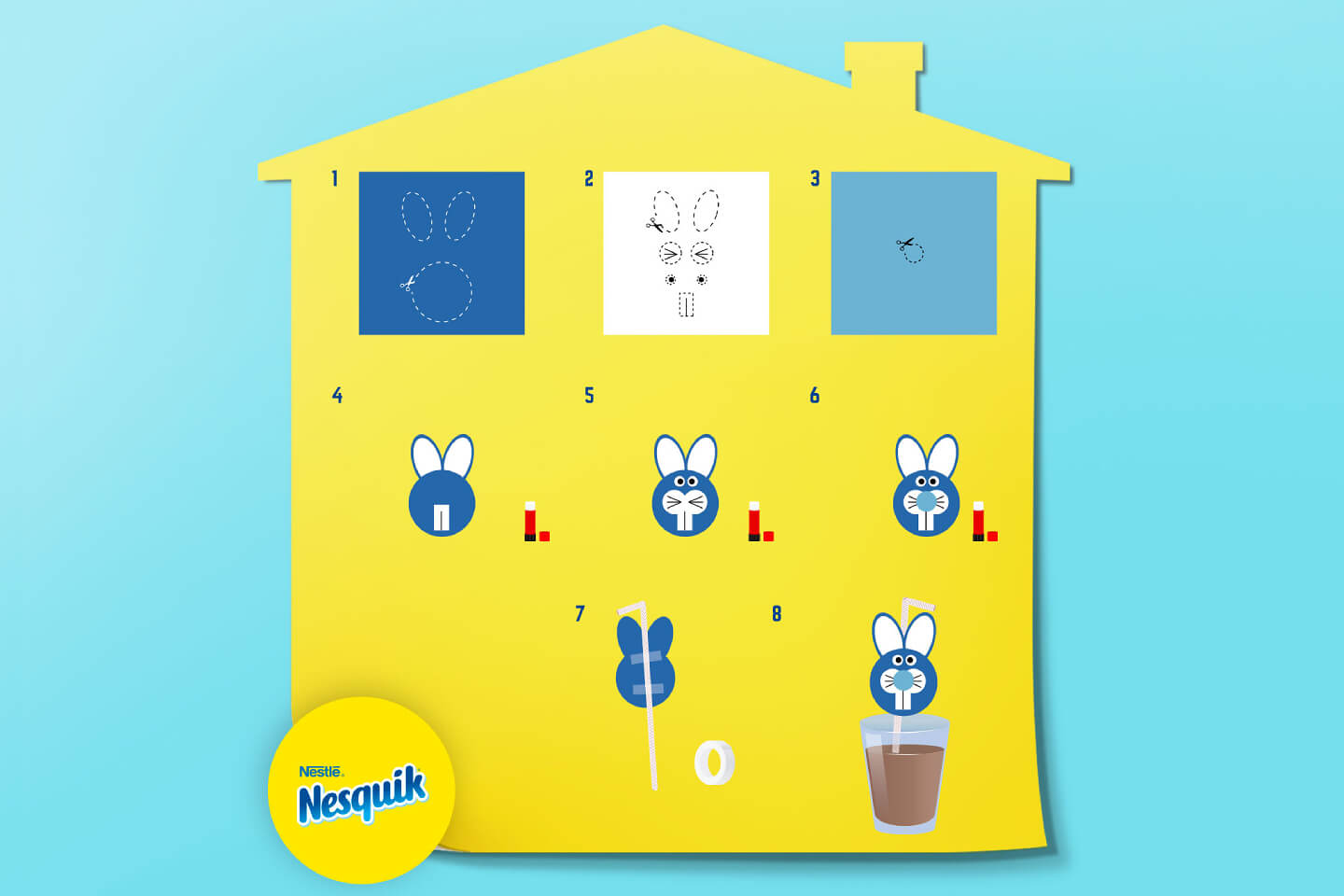 Bunny Straw
Share with your kids the magic of a delicious glass of Nesquik, with a special bunny straw.
Use 1 piece of white paper and 1 piece of coloured paper to draw, cut out and stick together the bunny.
Then, tape the bunny to a reusable straw and then they're ready to drink   chocolatey milk with their new bunny buddy.
You can easily remove the bunny when you need to wash the straw, then stick it back on ready to be used again.
Adult supervision is required.
Try other activities
Continue the fun and discover the playful world of Nesquik with these engaging games.