Image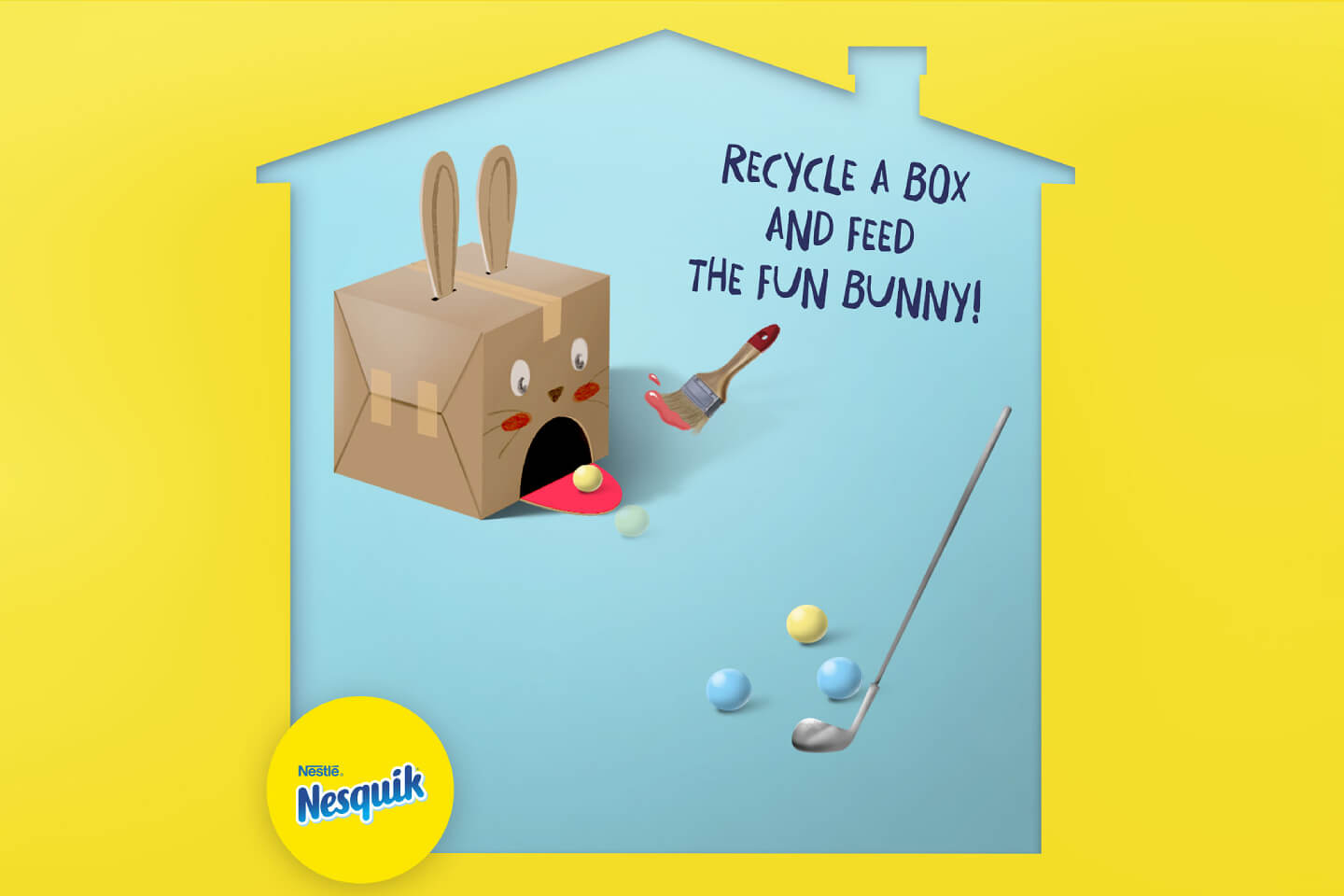 Bunny Golf
Make your own crazy golf course at home and see if your kids can hit a hole-in-one!
Cut a semi-circle into a cardboard box to make the hole, then decorate the box however you want. For bunny golf, create cardboard bunny ears and paint a friendly face on the front of the box. If you don't have a golf club, you can get the kids to try and roll balls into the box!
Adult supervision is required.
Try other activities
Continue the fun and discover the playful world of Nesquik with these engaging games.