Image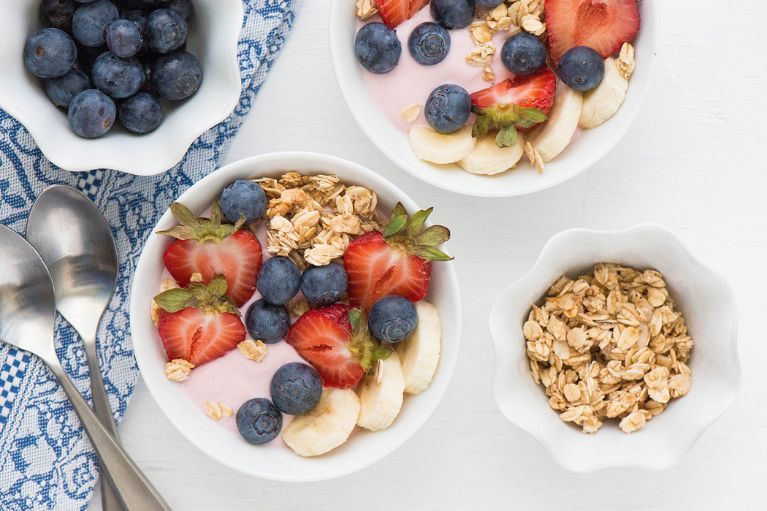 Image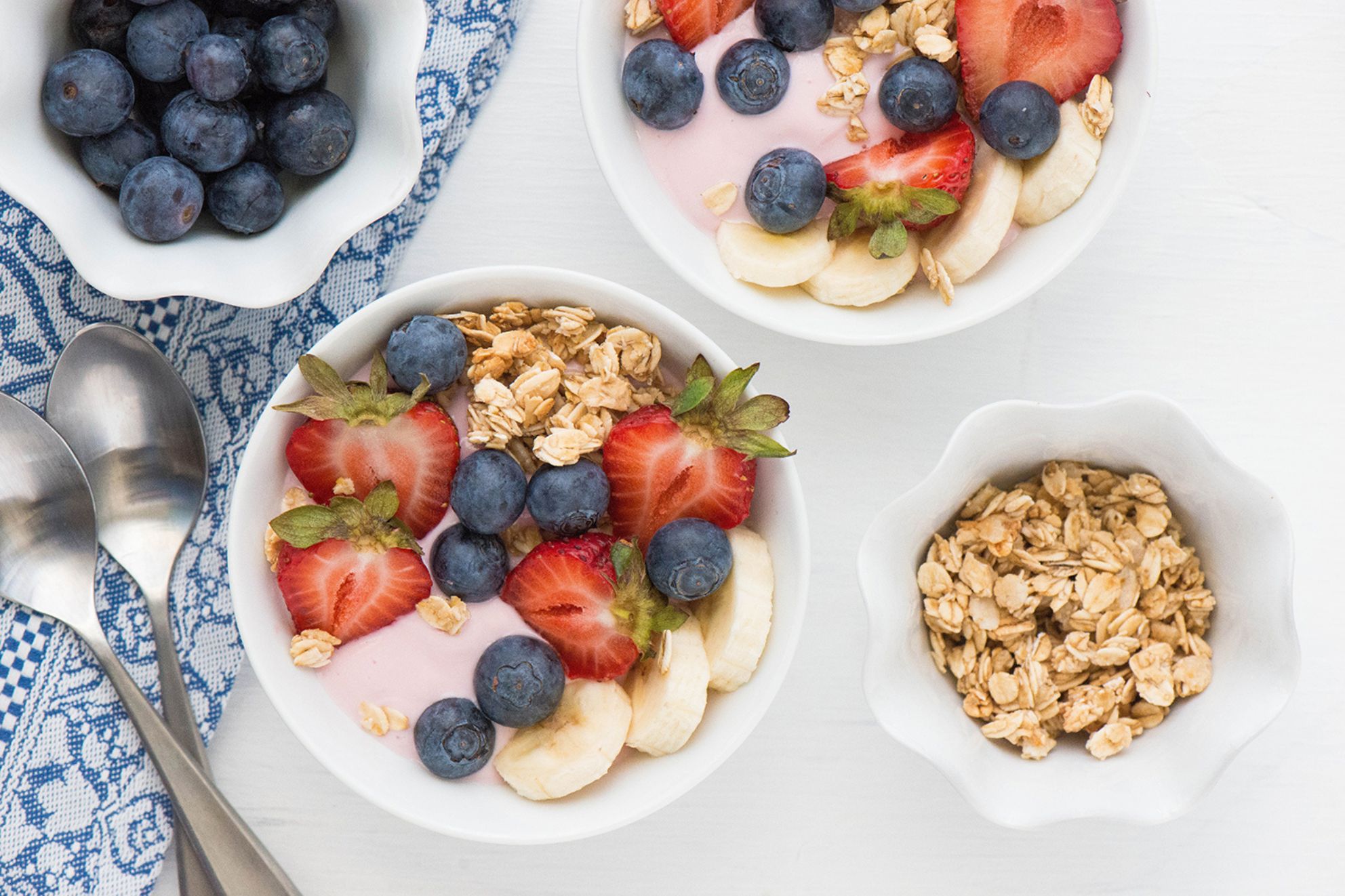 Berry Colourful Yoghurt Bowl
Berry Colourful Yoghurt Bowl
We've used strawberries, blueberries and bananas to create a berry colourful breakfast bowl, but you can use whatever fruit you have at home! Mix Nesquik Strawberry Milkshake Powder through low-fat yoghurt to create the base and build your rainbow on top.
Serves: 2
Prep Time: 10 minutes 
Difficulty: Easy
Ingredients:
240g low fat plainfat free natural yoghurt
4 tsp Nesquik Strawberry Milkshake Powder
4 strawberries, halved
1 handful of blueberries
½ banana, sliced
2 tbsp low sugar Granola
Method:
Add the yoghurt and Nesquik to a bowl and stir until the Nesquik has fully dissolved. Divide the mix between two small bowls.
Top with the strawberries, blueberries, banana slices and granola.

FUN WAYS TO ENJOY NESQUIK®
Discover fun new ways to make tasty recipes with Nesquik® and get the kids involved for some hands-on fun.