Image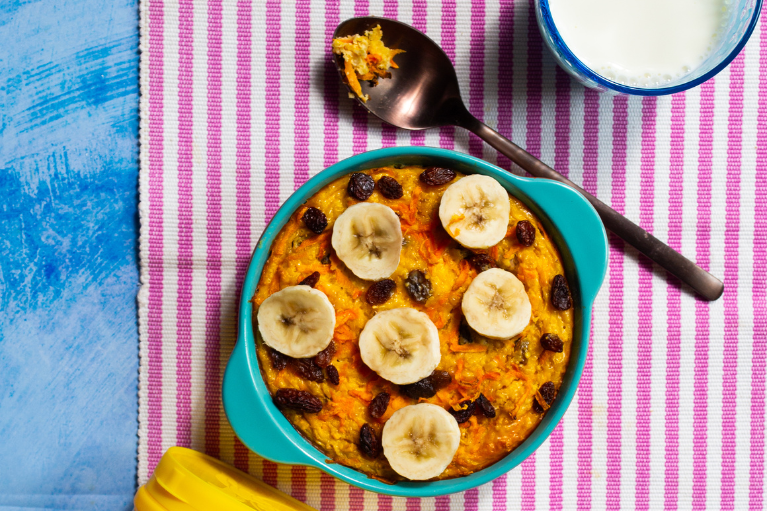 Image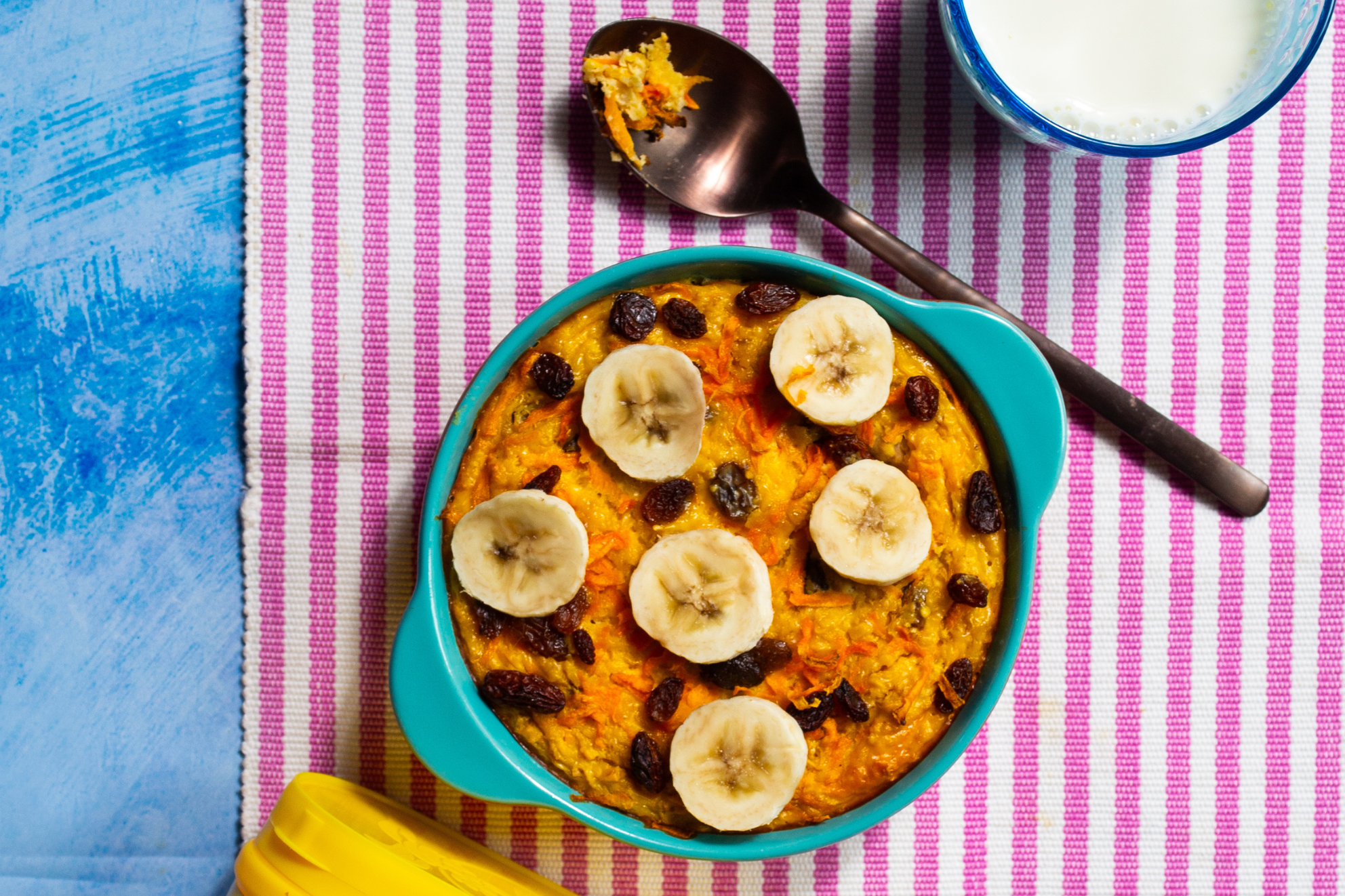 Banana & Carrot Baked Oats
Banana & Carrot Baked Oats
As the weather starts to cool, sometimes a warm breakfast just hits the spot. Our Banana & Carrot Baked Oats take just 10 minutes to pull together (and only uses one bowl!) before popping in the oven to bake.
 
Serves: 2
Difficulty: Easy
Prep Time: 15 minutes | Cook Time: 40 minutes
Ingredients:
200g fat free greek yoghurt
18g Nesquik Banana Milkshake Powder
50g porridge 0ats
2 large eggs
75g carrot, washed and grated
1 small banana, sliced
20g sultanas
You will also need:
Medium ovenproof dish, lightly greased

Method:
1. Preheat the oven to 180°C / 160°C / Gas Mark 4.
2. Add the eggs and yoghurt to a bowl and mix until fully combined. Add in the oats and Nesquik and mix again.
3. Stir through half the carrot, banana and sultanas and decant into the ovenproof dish. Top with the remaining banana, carrot and sultanas.
4. Bake in the oven for 35-40 minutes until fully set. Remove and allow to cool slightly before cutting in to two and serving. Enjoy!