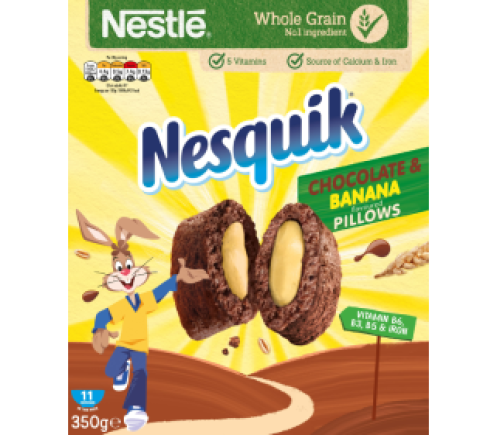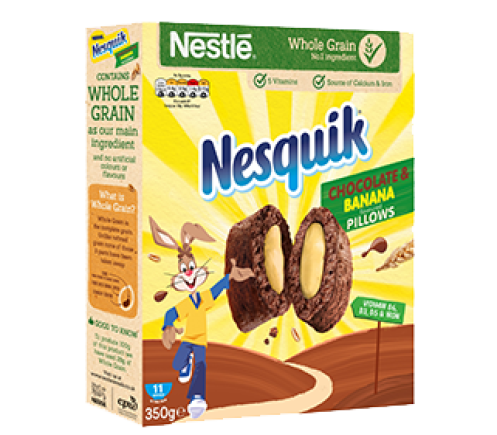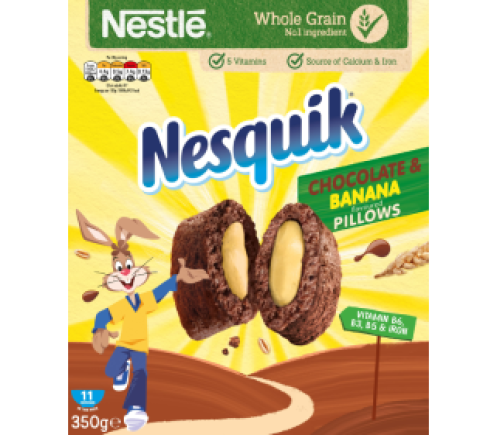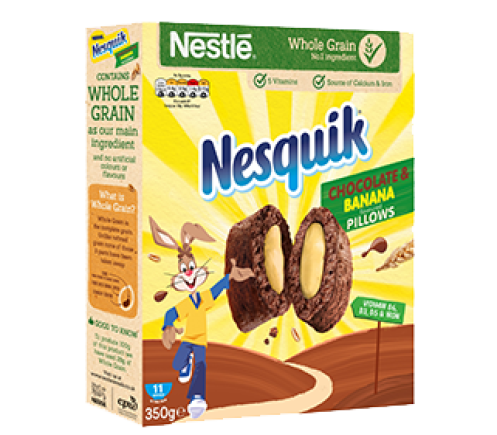 Nesquik® Chocolate & Banana Flavoured Pillows Cereal
Made from whole grain and 5 vitamins, it's a great source of calcium and iron at breakfast time. Available at ASDA.
Preparation tips
Enjoy with 125ml milk, a portion of fruit and a glass of water.
Choose your Nesquik®
The delicious taste of Nesquik® is available in a variety of flavours and formats. Discover all the ways you and your family can enjoy Nesquik®.
Fun ways to enjoy Nesquik®
Discover fun new ways to make tasty recipes with Nesquik® and get the kids involved for some hands-on fun.